Paying Record Strong Prices For Your Coins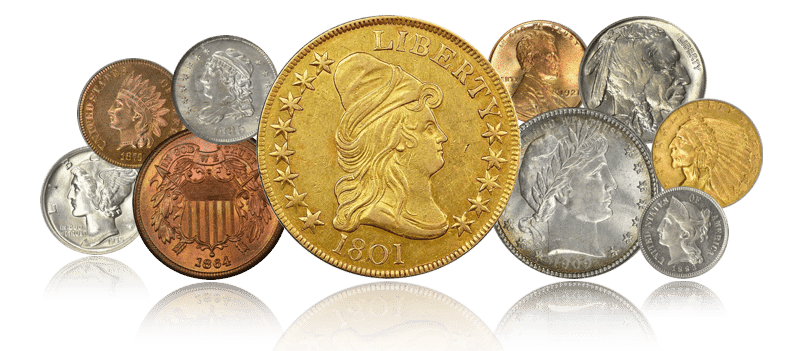 We buy US Type Coins, Gold Coins, Silver Coins, Graded Coins, Mint Sets, Proof Sets & Foreign Coins. Paying a record price for your rare coins. Sell rare coins today!
Tell us about what you're selling:
United States Type Coins Range From Half Cents Through Early Silver Dollars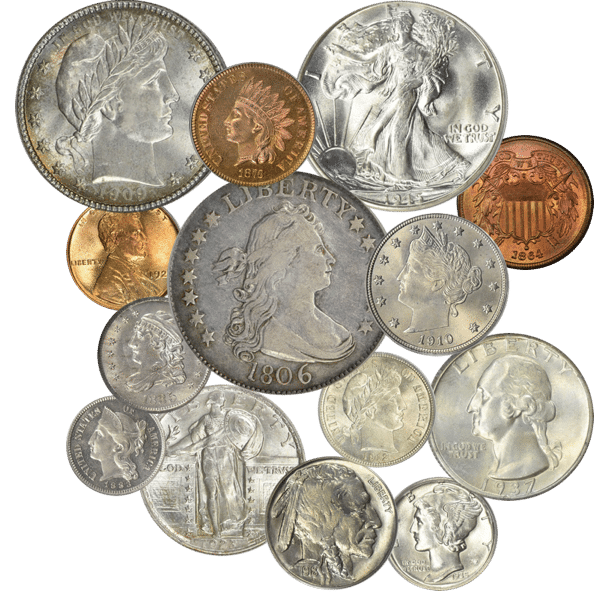 We Buy All United States Silver Coins Dated 1970 and Earlier
All United States Gold Coins Date 1795-1933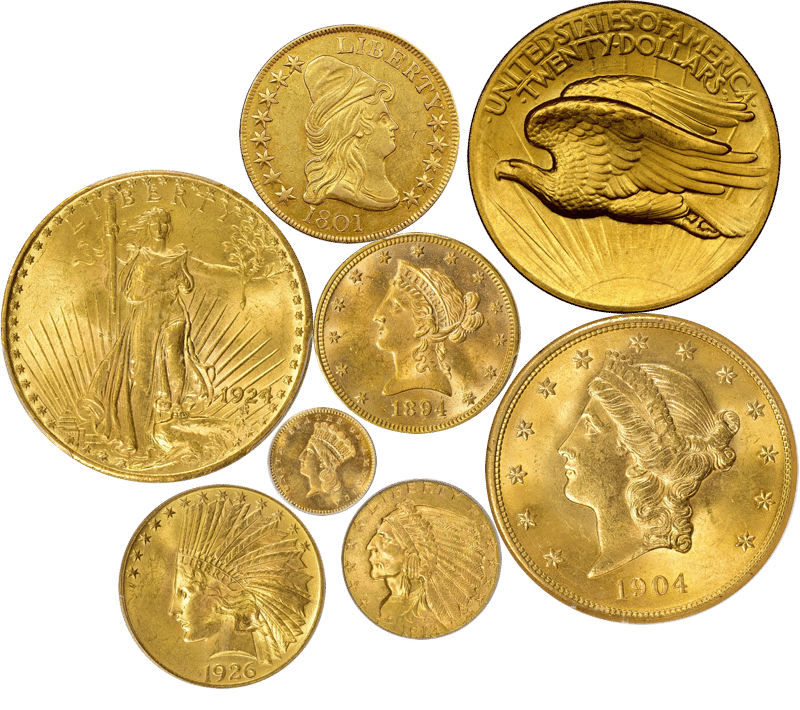 Certified Coins
All Certified Coins Graded By Either PCGS, NGC, ICG and ANACS
US Mint & Proof Sets
All United States Mint & Proof Sets
All Proof Sets
All Mint Sets
Prestige Sets
ICG (Independent Coin Graders)
Premier Proof Sets
Silver Proof Sets
SMS (Special Mint Sets)
Commemorative Sets
Foreign Gold & Silver Coins
Foreign Coins From All Around The World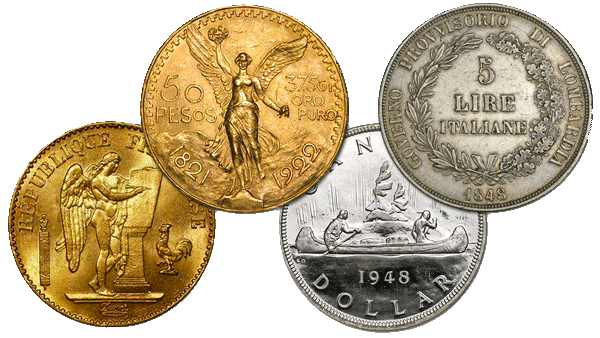 Where to sell rare coins?
Are you looking to sell rare coins but don't know where can I sell rare coins? You have come to the right place if you need accurate and up to date value information about coins. Our coin grading information guide has pictures and value of many rare coins. This would educate you on how we grade coins. You can work directly with our coin experts to get clear answers on what your coins are worth. We are here to answer all your questions. You can sell a single rare coin or an entire collection to us.
How to sell rare coins?
We handle both in house clients, as well as mail-in clients. If you choose to mail your items in, they are received and inspected at our South Florida office. After inspecting your items for evaluation, one of our buyers will contact you, either by email, or phone call. You have 72 hours to accept or decline our purchase offer for all mail in customers. All payments are mailed within 24 hours of offers that are accepted. Payments can be made by either Check, Bank Wire, or PayPal. Get paid fast when you choose Altier to sell rare coins!
How the process would work if I decide not to sell my rare coins?
You are at no obligation to sell your items after receiving our purchase offer. Once you notify us that you would like your items returned, we will schedule a return delivery with you and get your items back to you. You owe us nothing, we even pay for the return shipping!
Tell us about your rare coins
We'll give you the most for your rare coins